'Item' was added to your cart.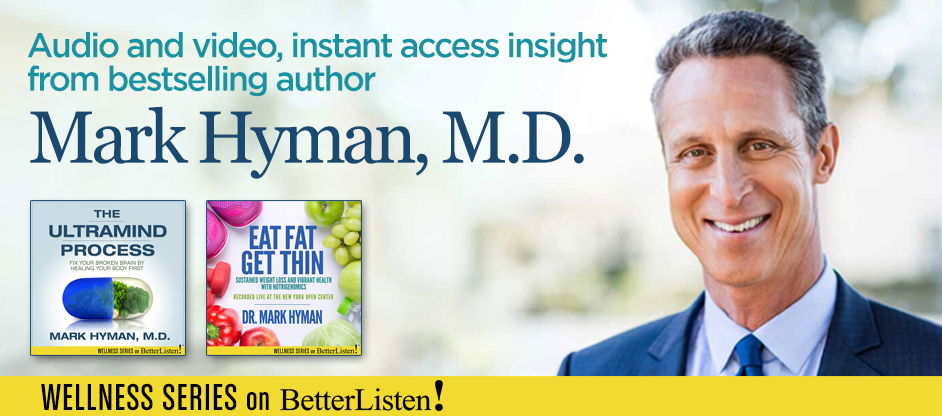 Dr. Mark Hyman's extended health and wellness program,
ULTRAMIND is here at last!
Including 7+hrs of audio, 2 full length videos, and a step-by-step workbook with 130+ pages of reference material and worksheets
Have you ever wished for more vitality and clarity in life? Heal your body and heal your brain with this wonderful in-depth program from the father of functional medicine, Dr. Mark Hyman, and find your way to a healthier, happier you!


Over the course of this program you will be given a step-by-step method for overcoming the psychological and neurological symptoms that have been dulling your mind and draining your life of energy and joy. Whether you are suffering from depression, anxiety, ADHD, Alzheimer's, autism, more subtle symptoms like brain fog or memory loss, or any other form of a broken brain, the solution to your problem may be found by working through The Ultramind Process: Fix Your Broken Brain By Healing Your Body First.





The ULTRAMIND Process with Dr. Mark Hyman
Fix Your Broken Brain By Healing Your Body First
Dr. Hyman provides a comprehensive program for health and wellness that will help gauge your progress and personalize your solutions along the way. You will learn the learn the specific supplements, behaviors, and therapies that will purify, enhance, and enrich your body and in turn heal your mind. There is nothing to lose, and only an Ultramind to gain!
Six Weeks to an Ultramind
Step #1: Eat the Right Foods to Optimize the Brain
Step #2: Fertilize Your Brain with Revitalizing Supplements
Step #3: Optimize Your Life- Excercise, Relax, Sleep, and Train Your Brain
Step #4: Live Clean and Green to Free Your Brain from Harmful Toxins
Step #5: When it is Over, How to Create a Healthy Brain for Life
Seven Keys to Ultrawellness - Bringing Your Body Into Balance
Rebalancing Key #1: Optimize Nutrition
Rebalancing Key #2: Balance Your Horomones
Rebalancing Key #3: Cool off Inflammation
Rebalancing Key #4: Fix Your Digestion
Rebalancing Key #5: Enhance Detoxification
Rebalancing Key #6: Boost Energy Metabolism
Rebalancing Key #7: Calm Your Mind
And don't miss out on his other title - Eat Fat, Get Thin. It would make a great gift for someone you love.