addiction
Are You Harboring Weapons of Mass Distraction?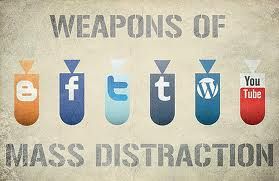 You may have already realized that the geniuses behind many of the apps and media websites that we visit daily have crafted their apps to play on our anxious and addictive tendencies. Why? Because the more frequent and longer our eyeballs stay on a page means they can sell advertisements for more $$$.
Does it matter that it makes us more distracted, listen less to the people around us or increase mortality rates for car accidents?
Take a moment and watch this brilliant short video…you'll love the graphics and the artistic spoken word.
So what does it mean to spend our time well? Or maybe a better question is what does it mean to be more intentional with our attention?
At this point, most of our brains have been trained by the tech's environmental cues to jerk over to it the minute we either hear it, see it or feel it. Is it Time Well Spent to get sucked into 30